建筑凝聚人们的生活,承接过往,链接未来
所以我们珍视每一个镌刻的作品
Architecture condenses human lives in the past, present and future,
Which is why we treasure each and every work of such traces.
Architecture condenses human lives in the past, present and future,Which is why we treasure each and every work of such traces.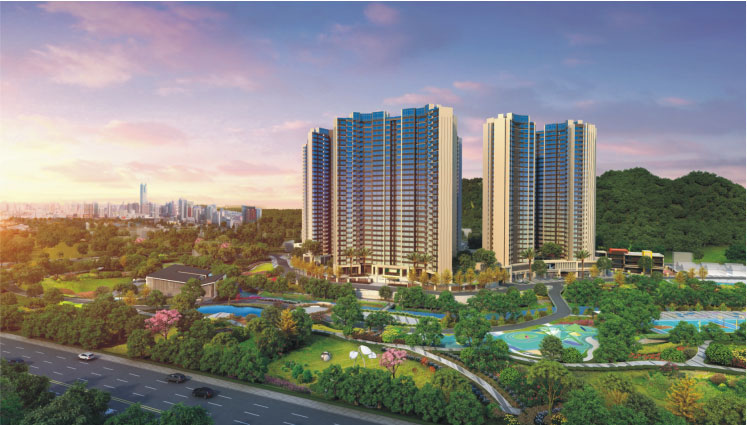 公园华府
优居龙华区精粹位置,规划白鸽湖文化公园配套,现代典雅风格之中融入对新时代公园美居的思考,高尚生活社区,书写极致宜居典范。
Advantageously located in the center of Longhua District, this project is adjacent to the Pigeon Lake Park under planning. Featuring a modern elegant style and park aesthetics in the new era, this upscale residence sets an example for ultimate livability.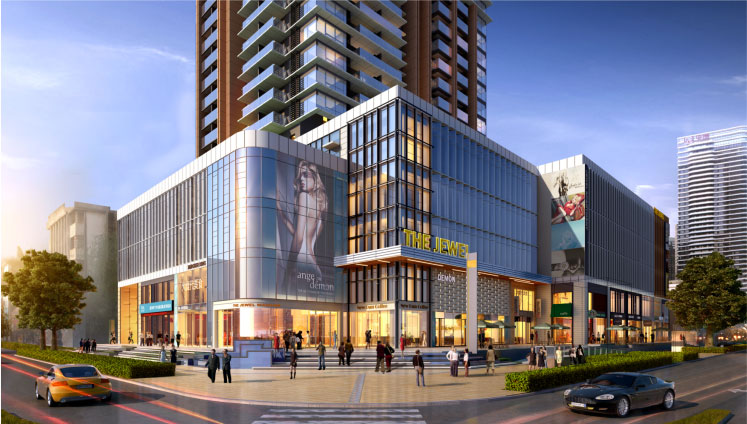 玖悦雅轩
位于新安核心区域——"前海上东区",从客户需求及城市形象提升的视角出发,打造行业旧改项目新标杆。
Located in the core area of Xin'an—the "Upper East Side" of Qianhai Zone, this project seeks to set a new benchmark for redevelopment project while meeting customer requirements and improving the urban image.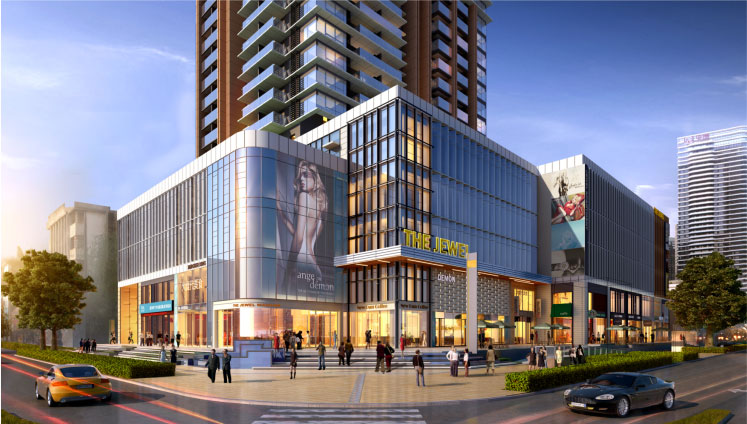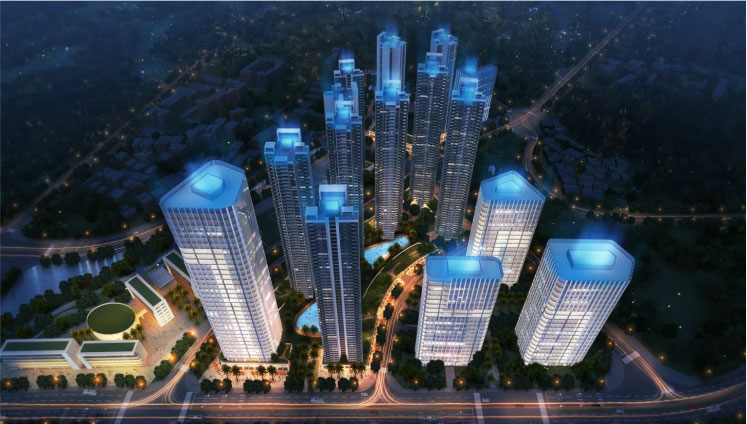 牛湖项目
坐落于龙华区观澜生态文化片区,紧邻亚洲最大高尔夫球场,依托丰富景观资源优势,打造以高品质生活居住为主的综合体,满足精英人群的多元生活追求。
Situated in Guanlan Ecological Culture Area of Longhua District adjacent to the largest golf course in Asia, this project takes advantage of the rich landscape resources to build a residential complex featuring high quality living to cater to the pursuit of diversified lifestyles of elites.
柏悦湾城市更新项目
于南山之极、深湾之心,屹立约37万㎡垂直综合体,涵盖天际公寓、潮流商业、精英会所、顶级学府等业态。并引北大光华管理学院深圳分院落址于此,命名为瑞思楼。
A 370,000m2 vertical complex, covering skyscraping apartments, fashionable businesses, elite clubs and top-flight schools, will be constructed in the heart of Shenzhen Bay, Nanshan District. What's more, the Shenzhen Branch, Guanghua School of Management, Peking University will settle here, designated as the Reith Building.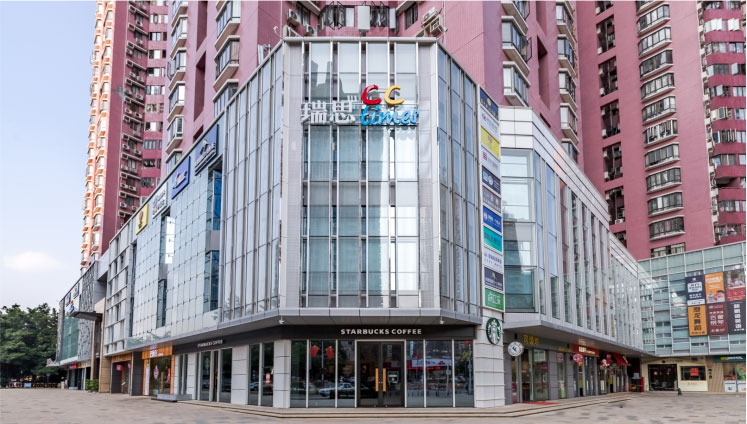 瑞思CCtimes
地处福田中央商务核心区中轴线,福田文体艺术聚集地,提供一站式综合教育、特色餐饮、生活服务,打造一个高品质的家庭成长教育主题空间。
Situated along the central axis of Futian CBD, this project is a meeting place of arts and culture. Offering one-stop education solutions, specialty dining and everyday services, it will be developed into a quality space for families and education.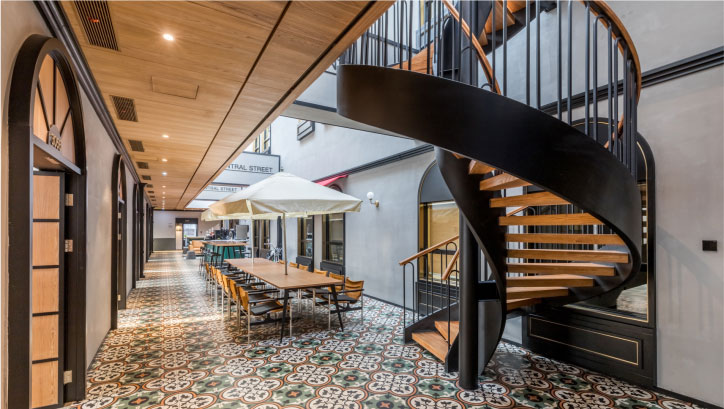 瑞思&BEEPLUS
携深圳向西大势,择址前海宝安玖悦雅轩商业裙楼1层及3-5层,打造集商务服务、高净值社群、管家式服务配套于一体的高端商务空间标杆项目。
In light of the westward development trend of Shenzhen, this project is launched on the ground floor and third to fifth floors of the podium of Jiuyueyaxuan in Bao'an District in the proximity of Qianhai. It seeks to become a high-end benchmark for commercial services, high net worth individuals and butler service facilities.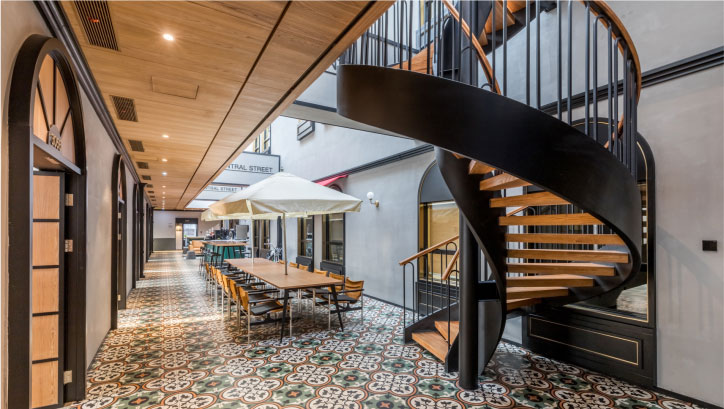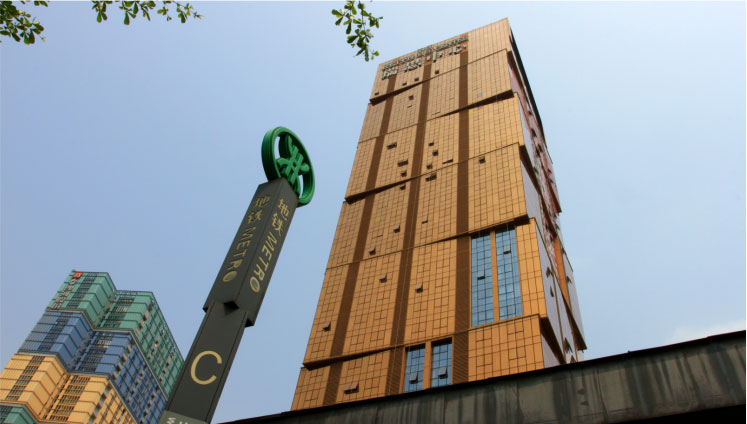 瑞思中心
世界之窗双地铁物业,深南大道上一颗镶嵌于都市中的璀璨明珠。超越传统形式与材质的边界,突出精致立体式的商务空间。莫兰迪色调中诠释独特的开放式、国际化气质,世界级商晤会客首选。
Adjacent to the Window of the World Metro Station connecting two metro lines, this project is a shining star on the Shennan Avenue. It stages a breakthrough from conventional forms and materials with a new interpretation of exquisite commercial space. The unique open and international vibe created by the Morandi tones makes it the first choice for world-class business meetings.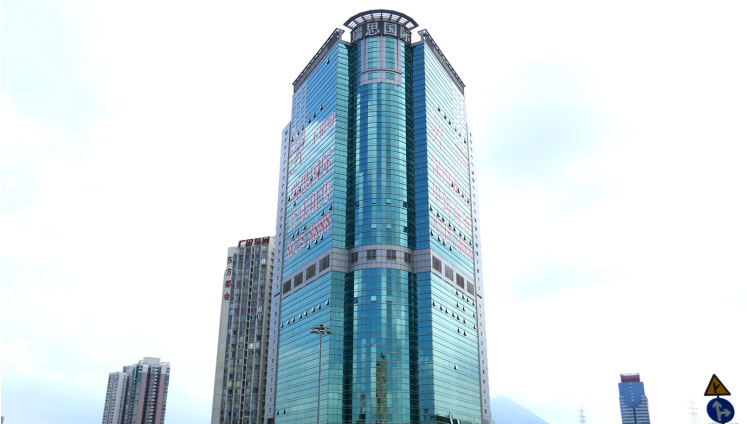 瑞思国际
罗湖中心区5A甲级商务综合体,属于深南黄金轴首排精致化办公平台。聚力高端市政配套,高端国际商务礼遇,打造深南大道新地标。
As a Grade AAAAA commercial complex in the center of Luohu District, it serves as an exquisite office platform on the curbside of Shennan Avenue. Gathering high-end municipal facilities, this upscale commercial space will certainly become a new landmark at Shennan Avenue.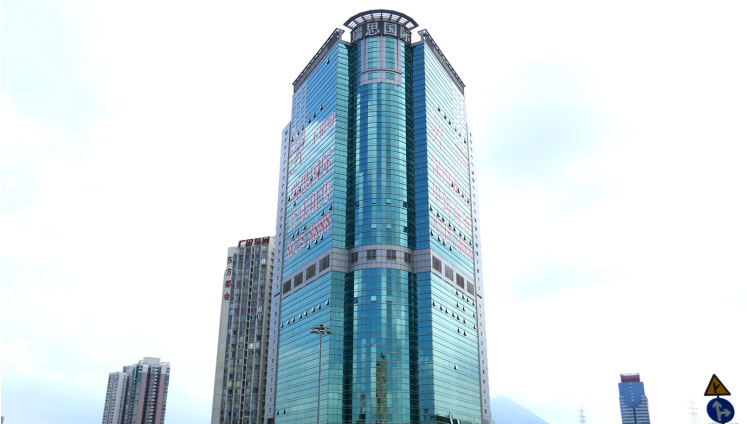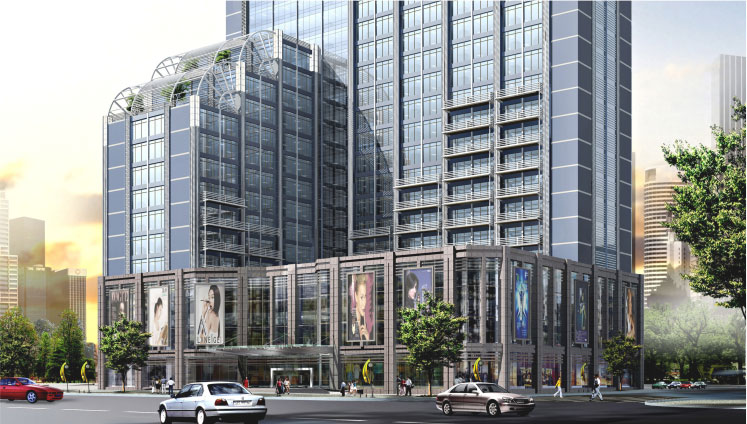 诺铂广场
前海上东区甲级写字楼,纵横前海自贸区、宝安中心两大城市核心。采用先进的设备控制及智能化管理系统,商务价值无以伦比。
This Grade A office building in the "Upper East Side" of Qianhai spans over the two urban hubs of Qianhai Free Trade Zone and Bao'an District. Featuring advanced equipment control and intelligent management system, the premise proves why it owns an extraordinary commercial value.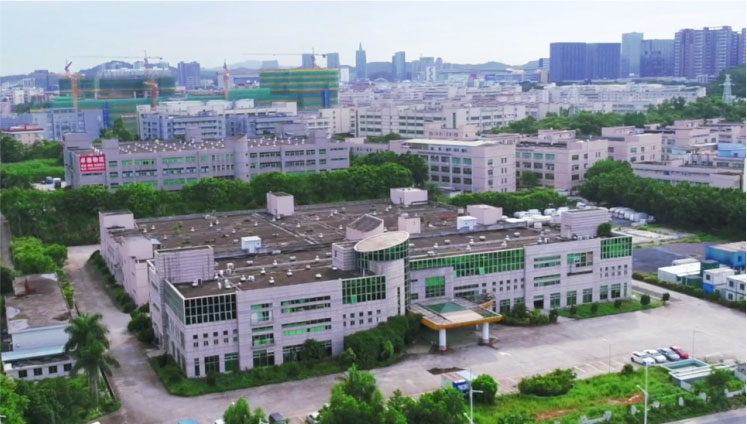 平湖项目
前海后陆,金融平湖,坐拥粤港澳大湾区重要交通枢纽。占地面积约6万㎡,打造涵盖居住、保障房、商业、公寓、教育及新型产业等于一体的产城综合体。
Overlooking the sea and embracing the land, the Pinghu Project is located in the traffic hub of the Guangdong-Hong Kong-Macau Greater Bay Area. Covering a land area about 60,000 m2, this industrial urban complex offers residences, affordable houses, stores, apartments, educational institutions and new industries.